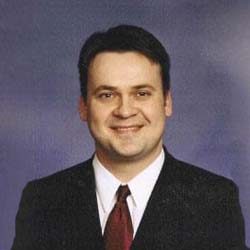 Chiropractor
Sebastian Lipinski D.C.
I was born in Wroclaw, Poland, and immigrated to the United States at the age of fourteen. I lived in the suburbs of Pittsburgh while attending college. Then my life changed overnight; I was rear-ended by another car.
I was sandwiched between two cars and I ended up with a whiplash injury to my neck. In my case, the pain was so intense I couldn't hold my head up straight. It was difficult to turn my head to drive, to look down while studying, and sometimes I couldn't even tie my shoes.
Not only was I unable to do things that I once enjoyed, but I was scared that I would flunk out of college.
After lots of MRIs and CAT scans, I was told to take painkillers, and muscle relaxers, and to do physical therapy. Nothing I tried worked; in fact, my pain got worse. Finally, a friend of mine convinced me to give his doctor a try. The new doctor performed an exam, took some films, and then "adjusted" my spine. The adjustment didn't hurt; it actually felt good. I got relief and I could turn my head again.
Did I mention this doctor was a chiropractor? It worked so well for me and I was so impressed with the other "miracles" I saw in his office that I decided to become a chiropractor myself!
I completed my BS at Penn State University and moved to Davenport, Iowa to attend Palmer College of Chiropractic. I graduated second in my class and was named salutatorian of the graduating class of 2001. Upon graduation, I settled in Frederick and opened my own practice. My wife and I have three daughters and we enjoy traveling and spending time together.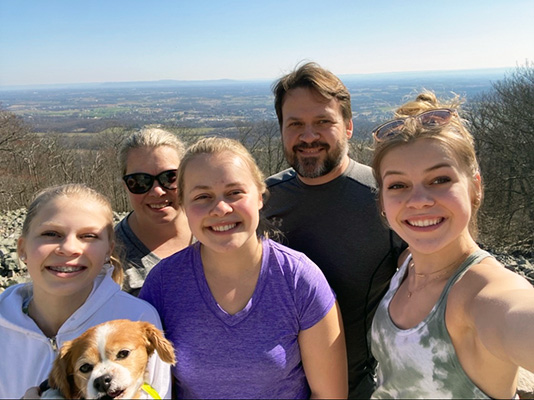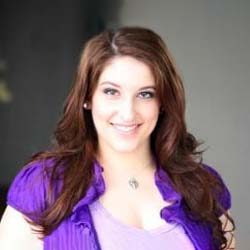 CHIROPRACTIC ASSISTANT
TORI WEAVER
Tori grew up in the Frederick area. After brief stints living in Harrisonburg VA, Orlando FL, and New York NY, she knew Frederick was her true home and now lives right around the corner from the office with her boyfriend Mike and their two cats, Pam Beesly and Purr.
She has a certificate in musical theatre from the American Musical and Dramatic Academy, and when she's not at the office she can often be found performing or attending shows at one of Frederick's many theaters.
"I love chiropractic because it has greatly improved my posture, mood, and overall health! Coming to work every day is such a pleasure because I get the chance to help patients live their best lives and witness firsthand the real transformative power of chiropractic care."
Monday
7:30am - 11:00am
2:00pm - 6:00pm
---
Tuesday
10:00am - 2:00pm
---
Wednesday
7:30am - 11:00am
2:00pm - 6:00pm
---
Thursday
7:30am - 11:00am
2:00pm - 6:00pm
---
Friday
Closed
---
Saturday & Sunday
Closed